New Store
Check it out at http://www.reverbnation.com/store/artist_1240656 . New shirts and music!!
Last show for a while
This Saturday March 26th!!! Skatenigs (feat. Casey Orr of Gwar, Mike Scaccia of Ministry, an Philbo of Revolting Cocks) w/ Annalesa, and Persecution $8 at the door or only $5 if you bring your ticket stub from House Of Pain concert! $2 PBR and Nat Light from 7-9!!!
Clicks Live
Tyler, Tx
Ft. Worth Show tonight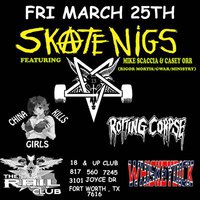 if you like your Industrial Metal hard and fast then you can not afford to miss the return of the Skate-Nigs( Featuring Mike Scaccia and Casey Orr) .If you are a fan of Evil Mothers/ KMFDM/ Genitortures/Butthole Surfers/Rigor Mortis, then you need to be at this show. Also on the bill is Rotting Corpse( old 80's Fort Worth Thrash metal band) China Kills Girls( New Industrial Metal) and Whiskey Dick(Southern Acoustic Assault ) . I for one will be there. Hope to see some familiar faces in the crowd. The Rail is an Awesome place to see shows in Fort Worth if you have not been there, every seat in the house is a good one and the stage and sound system are Fantastic.
the Rail
3101 Joyce Dr
Fort Worth , Tx
8:00pm
Houston Show
Rudyard's
2010 Waugh Dr Houston, TX 77006
Thursday March 24th
Doors Open at 8:00 PM
Skatenigs to play SXSW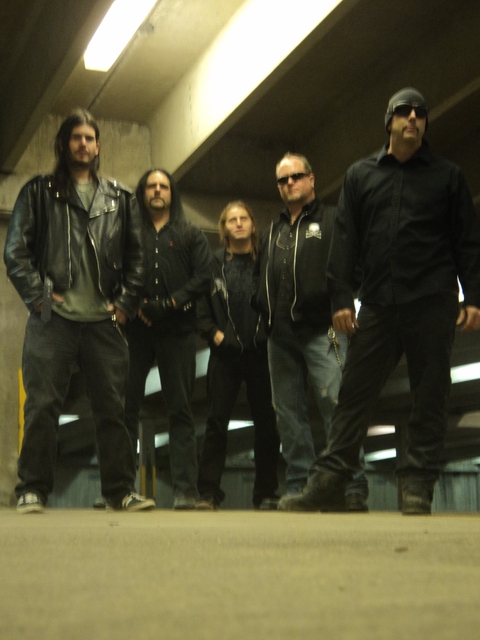 SXSW schedule announcement:
Skatenigs showcase Weds. March 16, 2011 at 8:00PM
Venue: Emos Jr. located at 6th and Red River
This is being held in conjunction with Housecore Records showcase.
In addition, Skatenigs to play first time ever acoustic set at CHEAPO Discs 914 North Lamar Boulevard Austin, TX on Sat. March 19th during SXSW.
---
It's time to show some love for the Skatenigs! The Austin Chronicle music poll is out and we need your vote. I dunno best punk, metal or industrial band? All three? You decide. Skatenigs here is the link
http://www.austinchronicle.com/feedback/musicpoll/10/

---
SKATENIGS AT NIGHTROCKER LIVE DEC 9 2010 SAN ANTONIO TX
Look for lots of new stuff coming soon!